Wednesday, December 14, 2016
Yarn Along: Over Halfway through the GAL
If you are looking for a menu plan, I just haven't gotten the post complete. We are eating, but between the final weekend of Nutcracker, the excruciatingly cold weather, and Alexander starting work this week, it has been a challenge to sit down and type. I'll try to get it posted before the week is out, just to have a record and help people later on, but it might not be until Friday.
Victoria Station
is finished and ready to give this week! Amira was such a trooper to model it in 10 degree weather, with no coat or gloves or hat. We snapped just enough pictures, and ran inside. That is why my other shot is indoors. I've started the
Carlota Cabled Boot Toppers
, which I'm hoping to have ready to give this week, too. Look at those cables! I tried to fiddle with them to make them better, but I ripped that out and did it exactly as written, because Em's design was really just right as it was. As part of a design challenge, as well as more gift knitting, I started a
spiral hat
. Actually, it's basically finished, except for the crown decreases, but I'm not happy with the first way I did them, so I'm ripping that out and doing them over. I want to be able to mail this with some other gifts by Monday. This is a busy week for me with regard to knitting.
The
2016 Indie Designer Gift-a-Long
is more than halfway through, but there is still time to join. Loads of free pattern codes have been given away and the midpoint physical prizes have been awarded. There are still more, though, so come and have fun with us! This week, I have two designs to share from fellow designers in the GAL that I really think you will enjoy:

Unicorn Hoodie by Emily Ringelman
Rich wants one of these in an adult size. I bought this pattern with the idea to make matching unicorn hoodies for everyone in our family. Only Rich and the little girls are excited about this. Don't you think it would be awesome, though? I'm not sure if I can pull off such a thing, but I definitely want to make one for the littles and for Rich and me. The boys and Amira will have to go without. Amira thinks that her Hunicorn hat is enough.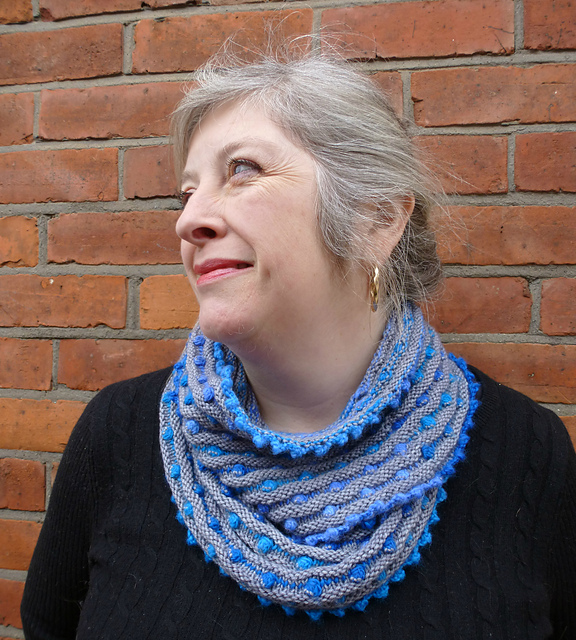 Ruthie by Jo Torr
This designer is a virtual friend of mine, and she released the pattern during the GAL. It is so much fun, and would be a great way to show off some hand painted yarn or variegated yarn, without all the pooling. And the bobbles are made without purling! When I'm finished with the gift knitting, and get some other projects under my belt, this is definitely going to be knit up here. I can think of a few girls in my house who would love it.
I've gotten more reading done this week than last. I started and finished
The Fabrics of Fairy Tale
. The fairy tales themselves were excellent, but I didn't really like the translations/adaptations done by the author. My impression was that they were great stories that would have been so much better if they were told by another storyteller. I also started
Birds of a Feather
. I haven't gotten that far in it, because I've been reading it at night when I am just bone tired. So, I think I'm halfway through the first chapter. The first book in the series was interesting, so I'm fairly certain I will enjoy this one, too.


Also posting to Keep Calm and Craft On.
Labels: Books, Design, Family, FOs, GAL2016, Giftalong, Homemaking, Knitting, Yarn Along
Comments:
Exactly!
I'm so glad you found my blog! I think your pattern is delightful, so I hope to have a project page up for you in the New Year.
Post a Comment
Links to this post:
<< Home