Sunday, August 23, 2020
Menu Plan: August 23 - 29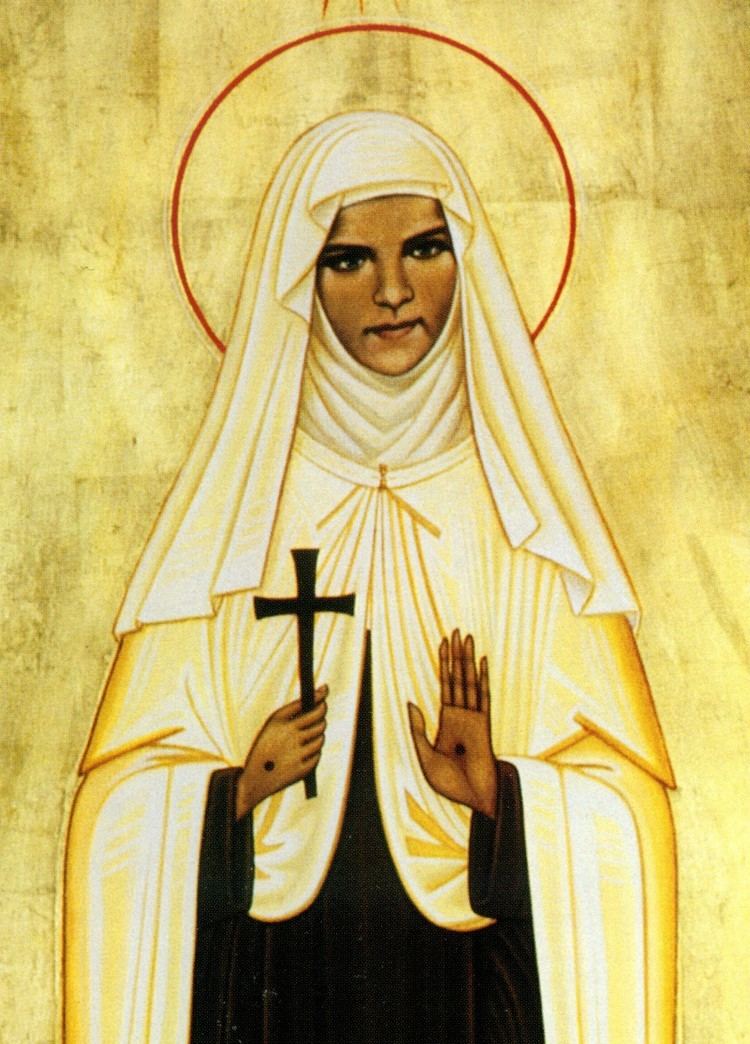 "Holy Spirit, inspire me. Love of God, consume me, on the true path, lead me. Mary, my Mother, look upon me, with Jesus, bless me. From all evil, from all illusion, from all danger, preserve me."

"Always remember to love your neighbor; always prefer the person who tries your patience, who tests your virtue, because with them you can always gain merit."

"It is sweet to think of Jesus; but it is sweeter to do His will."

~ Saint Mariam Baouardy (Mary of Jesus Crucified) ~
This week, it is Mariam's birthday! She gets to have a few friends over, and her favorite cake and dinner. We are trying to make the best of our circumstances.
Glory to God in His Saints! We have been blessed with so much produce that we are needing to freeze and can and dry quite a lot of it. This is the time of year we most appreciate where we live, though the impending winter that we already feel in the air is looming. Our boys all got to do a real, hard day's work in a farmer's field this past week, and he asked them back this week. He is a farmer who has been extremely generous with our gleaning club, and they were actually gathering quite a lot for the food banks when they were there, too. He cooked them an amazing spicy vegetable stir fry for their lunch there, and sent them home with boxes and boxes and boxes of eggplant, sweet peppers, cabbage, onions, honeydew melons, cantaloupe, and watermelon. We receive our CSA boxes on Thursdays, and our garden is finally starting to produce a little, plus what we have gotten from our gleaning group. We are inundated in sweet peppers, frying peppers, eggplant, summer squash, jalapeños, tomatillos, carrots, cucumbers, potatoes, peaches, apples, onions, and more. The girls helped me put up almost 12 quarts of peaches in light syrup (four with nutmeg), and we have been working on peach jelly and peach butter this weekend. We sliced and froze peppers, and our meals for the week have loads of fresh veggies in them. With all the eggplant, Rich didn't even have to ask for the
baba ghanooj
, I knew he would want it. Rich and the boys did some butchering this weekend, too, so our freezers have some more chicken and duck in them. We want to be ready for the fall and winter, and who knows how much groceries will be by then. I encourage you to freeze or dry or can what you are able to do, even if it just saves you a little bit of money this winter, or gives you a little memory of summer when you eat it.
Sunday
Breakfast: Everything Bagel Pull Aparts, Garlic Butter, Plums, Milk and Coffee
Dinner: Italian Beef Sandwiches, Fried Peppers and Onions, Hot Italian Giardinera, Marinated Cucumbers and Radishes, Fruit Salad

Monday - Feast of Saint Bartholomew
Breakfast: Steel Cut Oats with Cinnamon Sugar, Sliced Honeydew, Milk and Coffee
Dinner: Chicken Shawerma, Khoubz Araby, Baba Ghanooj, Sliced Peppers and Radishes, Kalamata Olives, Green Hot Sauce, Watermelon

Tuesday
Breakfast: Cinnamon Raisin English Muffins with Peanut Butter and Honey, Nectarines, Milk and Coffee
Dinner: Kofta (Broiled, no sauce), Roasted Summer Squash and Onions, Arabic Style Rice Pilaf, Cabbage Salad with Creamy Cilantro-Cumin Yogurt Dressing, Sliced Cantaloupe

Wednesday - Feast of Saint Mariam Baouardy
Breakfast: Yogurt with Blueberry Peach Preserves, Toast, Sliced Cantaloupe, Tea with Honey
Dinner: Grilled Cheese Sandwiches, Caponata, Chopped Salad, Frozen Fruit Pops

Thursday
Breakfast: Brown Sugar Biscuits, Chocolate Gravy, Sliced Honeydew, Milk and Coffee
Dinner: Papas con Chorizo served with Salsa Verde*, Sliced Cucumbers, Fruit Plate

Friday
Breakfast: Peanut Butter Toast with Honey, Nectarines, Tea with Honey
Dinner: Eggplant "Meatballs" in Marinara with Penne Pasta, Garlic Bread, Chopped Salad, Coconut Lamb Cake with Coconut Frosting and Lemon Curd

Saturday - Memorial of the Beheading of the Prophet and Forerunner John
Breakfast: Fried Eggs, Home Fries, Sausage Patties, Milk and Coffee
Dinner: Sausage Spaghetti, Cucumber, Tomato and Onion Salad, Watermelon
What is on your menu this week? If you want a recipe, ask and I will provide it as soon as I can. If there are any starred recipes, I will follow up separately with a weekly recipe round up on Saturday.
Linking to Menu Plan Monday
Labels: Birthday, Church Year, Faith and Morality, Family, Governor Inslee Needs a Frozen Fish to the Forehead, Homemaking, Homesteading, Menu Plans, Quarantine, Tales from the Kitchen